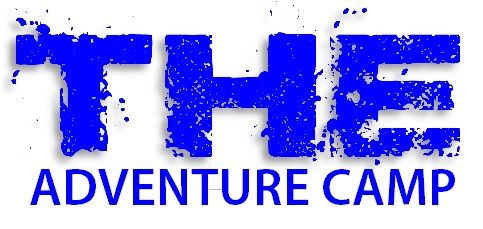 REGISTER BY MARCH 10 to save UP TO $50 Per week!
(USE DISCOUNT CODE: MARCH10)
THE Adventure Camp Sessions 2020
SESSION 1: Wednesday, May 27- Friday, June 5 | 8 days | $535
SESSION 2: Monday, June 8- Friday, 19 | 10 days | $665
SESSION 3: Monday, June 22-Friday, July 3 | 10 days | $665
ADDITIONAL INFO:
After Camp is $80 per session | $70 Session 1 due to 8 days.
DAILY DROP-IN is NOT available for Adventure Camp.
We Can Not Split Sessions.
Early Registration Discounts
Register by March 10 to take off $50 per Session! (code March10)
Register by April 10, to take off $25 per Session! (code April10)
Plus If you register for 2 Sessions or more Extended camp is only $10/ wk (usually $40!)
DEPOSITS
$100 deposit per week, per child + optional Extended Camp fees due at Registration

Deposits go towards the camp tuition and hold camper space.
Deposits are Non Refundable.
Deposits are Transferable to other Session until May 1.

Balance due in FULL by MAY 1. All Accounts with Balances remaining by 10am on the due date will be automatically charged to the card on file.
CANCELLATION POLICIES
No Cancellations after May 1

Cancellations must be emailed prior to May 1 and only the deposit will be forfeited.

Camps spots may be sold to eligible camper ONLY if camp is full (40 campers). Must email info@KiddosAtlanta.com to communicate request.
SCHOLARSHIPS
Limited Scholarships The intent of the Kiddos Scholarship Program is to provide financial assistance to families that might not otherwise be able to afford the full cost of high quality child care. Scholarships may be granted based on Income or Special Circumstance. This assistance is granted in the form of partial tuition scholarships, contingent upon the availability of funds. Kiddos also accepts CAPS. APPLY FOR SUMMER 2020 SCHOLARSHIP HERE. We offer three rounds of applications as long as funds available...with deadlines January 8, February 8, March 8. Do NOT procrastinate last Summer scholarships rans out after February deadline.
We Kindly request you COMMUNICATE with us about cancellations, need for payment plans or any financial hardships. We must follow our above tuition policies to offer quality camps but we will work with you whenever possible. Email info@KiddosAtlanta.com or call 404.955.3184.