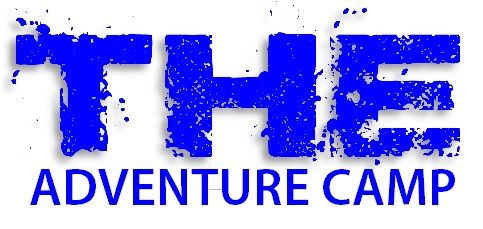 policies SPECIFIC TO Adventure Camp
The bus cannot wait for late campers. If campers are late parents may either bring camper to field trip location or camper can wait at Sutton Campus until we return from field trip. Rate will not be prorated for missed field trips. Before care is optional and opens at 7:45 we recommend aiming at least 20 minutes before bus leaves at 9am to avoid missing field trips.
Stellar behavior is required for the safety of all campers. Any behavior issues will be communicated with parents immediately. We maintain the right to remove any camper without notice if Kiddos feels the behavior is putting safety at risk or inhibiting other campers from full experience. This includes physically or emotionally.
Kindness: We have a ZERO tolerance for being mean or putting others down. We take special measures to create an environment that is not only bully free but intentionally kind. We do offer warnings and discussions to resolve any conflicts. If it continues we maintain the right to remove any camper without notice if Kiddos feels the behavior is inhibiting other campers from having a positive experience.
Kids should Bring ZERO cell phones or technology. TEXT 404.821.8113 to get in touch directly with Adventure Camp or Call 404.955-3184
Parents must evaluate the health of their children to determine if Adventure camp is a fit for them. Campers must be physically capable of hiking, zip-lining, and other active field trips. We will safely push your campers physical limits! Please feel free to call us to discuss specific camper health questions! We will accommodate whenever possible!
ALL field trip forms and waivers will be emailed end of May. The hard copy must be returned and signed on the 1st day of your session. Please do not email forms.
KIDDOS PARENTAL AGREEMENT POLICY
Activity Participation Policy: All camp activities are designed to be age appropriate, safe and FUN. We are VERY active, play in the mud, sing in the rain, get squirted with a hose in the heat and we love water slides. Campers WILL not be prohibited from Activities for aesthetic reasons (including clothing, shoes, hair etc). It is the parent's responsibility to let us know if a child is not to participate in an activity due to MEDICAL reasons.
ADHD/ADD/LD: We LOVE and welcome ALL our kiddos! If your child is diagnosed or showing early signs of ADHD and ADD please don't hesitate to let us know so we can make sure they have the ULTIMATE summer. Due to our 35 minute, structured choice based activity schedule students who may have trouble in other camps or settings often thrive with our amazing team. The more we know the more we can tailor your kiddo's summer and make sure your kiddo is successful at camp! Feel free to call in advance to discuss.
Appropriate Behavior Policy : Please be advised that any child demonstrating inappropriate behavior will be put on a one-week probation and behavior plan. If during this one-week probationary time, the child demonstrates these types of behaviors, he/she will be dismissed from Kiddos Camps. Any dangerous or harmful behavior will be cause for immediate dismissal at Kiddos discretion.
Attendance Policy: An enrolled child is eligible to attend five days per week. Attendance of an ill child or children with communicable diseases will not be permitted. This includes, but is not limited to, flu, pink eye, diarrhea, vomiting, and a fever of 99.5 or higher. If your child becomes sick during the day, you will be notified to come pick up your child. Sick children cannot remain in the program and must be picked up promptly.
Baby Sitters: We have really awesome Counselors! Some of them babysit our campers. We do not prohibit this but do require parents to understand if they choose to hire a Kiddos employee, The employee will clock out before signing students out and Kiddos is not responsible for the employees behavior and actions during the time you hire them to babysit.
Bullying: See Peer Conflict
Cell Phone Policy: NO CELL PHONE USE WHEN PICKING UP YOUR CHILD. Thank you in advance for your cooperation.
Child Abuse Policy: The safety, support, and care of your child(ren) is the most important part of summer camp. The law has provisions safeguarding the well-being of child(ren). We must comply with the law as outlined below:
Child care and day care personnel having reasonable cause to believe that a child under the age of 18 has had physical injuries inflicted upon him/her by other than accidental means by a parent of guardian, or has been neglected or exploited by a parent or guardian or has been sexually assaulted or sexually exploited, MUST be reported or cause reports to be made to the Department of Human Resources, Child Protection Agency.
Drop Off: Before camp is complimentary and is from 7:45am-9am. We ask all campers to arrive by 9:15 so they get full experience and don't disrupt activities
Electronics: Any toys or electronics brought to Kiddos are not the responsibility of Kiddos. Electronics are not allowed at all during camp day. Occasional permission is giving to older campers in after camp for short increments of time.
Emails: We limit our emails, but you will receive them for quarterly updates, emergency situations, and invoices. Parents are responsible for opening and knowing the information in the emails.
Inclement and Severe Weather Policy: If severe weather occurs such as tornado's etc. and Kiddos Camp closes for the entire day, an email will be sent to parents as well as posted on www.KiddosAtlanta.com. If inclement weather causes an early closing we will post the information to Kiddos Atlanta Facebook page and to www.KiddosAtlanta.com. It will be the parent or guardian's responsibility to make suitable arrangements.
Inclusion: Kiddos campers are encouraged to interact with each other to the degree that they are comfortable, fostering an inclusive atmosphere of caring and respect. Campers are also oriented to the special needs of campers they will encounter, as appropriate to their age level, and are encouraged to ask questions and to be welcoming of the opportunity to share camp.
**Parents of potential campers with special needs should contact info@kiddosatlanta.com or 404.955.3184 prior to registration in order for us to help determine the suitability of our program and the opportunities that may exist for an enriching, safe, and mutually beneficial camp experience**
Informed Parent Policy: It is Kiddos Camp responsibility to keep parents informed of any incidents, including illnesses, injuries, adverse reactions to medications, exposure to communicable diseases that impact the child.
Late Pick-up Policy: Campers enrolled in Camp Day not signed up for Extended Camp must be picked up no later than 3pm. After 3:10pm, parents will be charged the daily drop in fee; After Camp Care ends at 6:30. A late pick-up fee of $1.00 per minute is charged after 6:30pm. If a student is picked-up late more than three times they will not be allowed to return to Kiddos Camp. A warning will be issued after two late pick-ups. If a child is not picked up by 7:00pm, DFACS will be contacted.
License: Kiddos Day Camp has an exemption from by Bright from the Start Licensing during the summer. However we still follow all required BFTS requirements and safety precautions. Kiddos also accepts CAPS program.
Medical Policy: In the case of emergency, 911 will be called and students will be transported by ambulance to Childrens Hospital. Kiddos only administers Emergency Medication such as an Epi Pen/ Inhaler. Parents must provide inhalers/ Epi pens for known medical conditions. There is a medical form that must be filled out and turned in for any medications that must be given and must include any possible adverse reactions and instructions on when and how to administer it.
Parents Behavior: We ask parents to follow rules. This includes being respectful to teachers, families and other children. All policies must be followed. PLEASE SEE PEER CONFLICT policy. We have the right to refuse service based on parent or authorized pick up behavior.
Parents Welcome: Parents are welcome to observe and interact as well as join us in any area that is utilized by Kiddos. We would also like to invite parents to feel welcome to participate and volunteer in any activities or special events we take part in. We always welcome any questions or concerns, as well as feedback from our parents and would be happy to provide parents with progress reports for their children.
Peanut Free: NO PEANUTS. It is the parents responsibility to pack a lunch daily that does not contain Peanuts or Tree nuts to keep ALL of our campers safe. If your child has a life threatening allergy to nuts or any item, parents must alert staff and develop an action plan. You may use Soy butter and sunflower butter. Please label the items so counselors can easily identify food.
Photo Policy: All photos taken of campers participating in Kiddos Camp activities may be used for any promotional material for Camp such as on website and flyers. While registering, you will prompted to accept this Photo policy.
Peer Conflict: Any physical or emotional conflict between children will be addressed by Kiddos employees. No parents or adults are authorized to directly interact with the other student regarding the conflict. Unauthorized persons approaching children to reprimand, discuss or intimidate will be escorted off campus and we reserve right to dis-enroll the camper with no refund.
Privacy Policy: Kiddos Atlanta respects your privacy and will never release your contact information or credit card information.
Refusal of Care Policy: Kiddos Camp reserves the right to discontinue child care to any student enrolled in the summer program at any time for any reason other than the basis of race, religion, gender, national origin, age, veteran status, disability, marital status, or sexual orientation in any of its employment practices, educational programs, services or activities.
Student Pick Up/Sign out Policy
Each day, an adult MUST:
Sign in. Do not leave until your child is in the care of Counselor.
Pick-up: Be prepared to show ID
Only persons on the Authorized Pick Up List may pick up your child(ren).
Please notify staff if there are SPECIFIC persons NOT allowed to pick up.
Ensure Child(ren)are signed out by staff.
Escort your child out of the building. No child in building or parking lot un-escorted
If you wish to visit during the camp day, you must check in and be on child's list.
Sun Screen & Bug Spray: ALL PARENTS are responsible for covering campers with Sun Screen before Camp EVERYDAY. ALL campers will be outdoors. If your camper is signed up for a camp that offers a majority of its day outside, then pack extra and wear a hat and other protective clothing. *We find packing a bottle in their lunch box is a good reminder to reapply.
Transportation Policy: Kiddie Camp and Kiddos Day Camp stays on campus and will not have any transportation. THE Adventure Camp and Kiddos Break Camps do include field trips. All campers must have completed registration form and all field trip permission slips signed. Please see behavior and safety policies listed for THE Adventure Camp and Kiddos Break Camp.
Unacceptable Objects Policy: Any child found with knives, guns, drugs, or other dangerous objects or substances that could cause harm to others will be removed permanently from camp and will be disciplined according to school policies.
Updated Information Policy: Parents are responsible for keeping Kiddos Camp advised of any significant changes as they occur in the enrollment information concerning phone numbers, work locations, emergency contacts, family physicians, etc.
TUITION, DEPOSIT & CANCELLATION POLICY:
We offer as much payment flexibility with each camp as possible. Deposits, balance due dates and vary with each program, so please note when balances are due.
TUITION POLICY:
THE Adventure Camp:
Session 1 & 2: $740| Before Camp Complimentary | After Camp $80

Session 3: $370 | Before Camp Complimentary | After Camp $40

$100 deposit per week, per child + optional After Camp fees due at Registration

Balance due by MAY 1.

Daily Drop Ins NOT available for Adventure Camp
Auto Pay - All Accounts with Balances remaining by 10am on the due date will be automatically charged to the card on file
EARLY REGISTRATION DISCOUNTS:
The Adventure Camp: Register by March 15 for 2 Sessions and After Camp is only $10/wk!
DEPOSITS:
Deposits go towards the camp tuition and hold camper space.
Deposits are Non-Refundable.
Deposits are Transferable to other dates within the registered program until May 1.
SCHOLARSHIPS:
The intent of the Kiddos Scholarship Program is to provide financial assistance to families that might not otherwise be able to afford the full cost of high quality child care. Scholarships may be granted based on Income or Special Circumstance. This assistance is granted in the form of partial tuition scholarships, contingent upon the availability of funds. Kiddos also accepts CAPS. SUMMER. SUMMER 2022 SCHOLARSHIPS ARE FULL.
CANCELLATION POLICIES:
Adventure Camp:
No Cancellations after May 1

Cancellations must be emailed prior to May 1 and only the deposit will be forfeited.

Camps spots may be sold to eligible camper ONLY if camp is full (40 campers). Must email Info@KiddosAtlanta.com to communicate request.
We kindly request you COMMUNICATE with us about cancellations, need for payment plans or any financial hardships. We must follow our above tuition policies to offer quality camps but we will work with you whenever possible.