RISING GRADES 3rd-6th FOR 2023/24 SCHOOL YEAR!
Camp Drop off/pickup Location 2023: E. Rivers Elementary School, 8 Peachtree Battle Ave. Atlanta, GA 30305
Dates: May 30- June 30 (Closed Memorial Day & June 19th)
Times: Before Camp 7:45-8:45a | Camp Day 8:45-6p
Ages: Rising 3rd-6th Graders (For Rising K-2nd Grades see Rec Center Camp)
Enrollment: Weekly
Field Trips 2023
Each morning our kiddos will meet at E. Rivers Elementary School and then head out for the days field trip!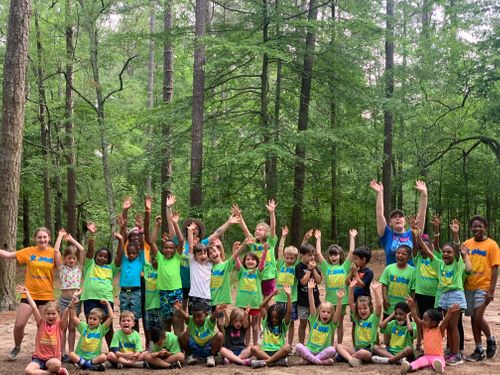 Weekly Garden Hills Pool days
Weekly Time at the Redtop Pioneer Camp Ground
Roller Skating
Kennesaw Mountain
Trampoline Park
East Palisades Trail
The Art Barn
Ice Skating
Medieval Times Show
Treetop Quest
Redtop Trail
Chuck E Cheese
Panola Mountain
Stone Mountain Village
Things to Note to determine if this type of camp is a fit for your kiddo and family:
Schedule: You will drop your kiddo off at E. Rivers between 7:45a-8:45a and pick them up there between 3-6pm. If your kiddo gets sick or needs to be picked up early, parents will need to drive to the field trip location. We can NOT wait for late campers or refund for days missed.
Going with the Flow: We pride ourselves on offering programs that allow most campers a chance to thrive. We find most kids work best with routine, choices, and some built-in spontaneity. HOWEVER, unlike our typical Kiddos Day camp, this camp will be on the go, with more spontaneity and going with the flow. Some kids (and people) thrive in this, some do not. Please think through this before registering.
Tuition
$350/week | 7:45am - 6pm
No sibling discounts
$100/week deposit due to reserve spot, Balance due in Full by May 1
If you need an alternate payment plan, please contact us.