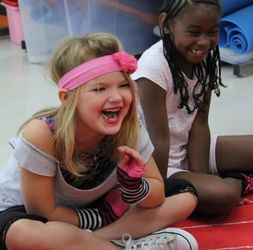 SPring 2020 REGISTRATION
REGISTRATION IS December 9, 2019 - January 12, 2020

All registration between January 13-20 will incur a $25 late fee per class. Email info@KiddosAtlanta.com. NO REGISTRATION AFTER JANUARY 20. NO exceptions.

You Can Pay in FULL on January 5 or Pay Half Jan 5, 2020 & Half March 1st.

Scholarships are available... EMAIL info@KiddosAtlanta.com to inquire by January 15.

There are no classes when school's out.
*You do not have to be in After School to participate in classes.
*In order to maintain a quality staff and program any additional inclement weather days will be made up the week of December 16th, If any additional weather cancellations happen we will not make up the days or provide a refund.
SPRING 2020 SCHEDULE
Kidz Tennis | K-3 | Mondays
Chess | K-6 | Wednesdays
CLASS DESCRIPTION
CHESS | Wednesday | Jan 22-May 6 | 15 classes | 3:00-4:00 | K-6 | $330
Join our chess team to learn how to play chess or develop your skills and win more games! We will practice openings, middle games, endgames, tactics, and keeping your cool in attack and in defense. You will test your newly-acquired skills in head-to-head tournament games. Chess boards and pieces will be provided. Trophies will be awarded to all students at the end of each semester. Coach Inga has been teaching chess in the Atlanta area for the past 15 years and Daniel Gurevich is an International Master and the second highest rated player in Georgia. gurn5274@gmail.com Available Spring and Fall.
KIDS TENNIS | Mondays | Feb 24- May 11 | 10 Classes | 2:30-3:45 | K-3 | $235
Tennis is a great way to develop coordination, good sportsmanship, friendships, and achieve excellent physical fitness. This mobile-court program incorporates all of these elements into the program to provide each child with these great life-long skills and benefits. Our mobile program is set up on-campus using:
Portable junior sized nets & smaller rackets which are provided for use.
Foam and Low compression tennis balls that bounce lower and slower for rapid development.
A fast-paced curriculum that creates a fun environment while the children the game.
Our method of grouping of children by age and ability for maximum fun & development.
In addition to these great things, Kidz Tennis has other great benefits, including:
Providing safe, fun, physical activity for your child.
Improvement of balance, coordination and agility.
Convenience for the Parents.
It is one of the only sports that truly lasts a lifetime.

Available Spring and Fall.