WE ARE FULL FOR NOVEMBER & DECEMBER 2019. SPACES OPENS JANUARY 2020.
Registration opens December 1, for those wanting to start Full Time or Drop In in January for Spring Semester
Kiddos Rivers #: Kiddos @ Rivers Director - 404.821.8210
Location: Onsite at E. Rivers- 8 Peachtree Battle Ave, Atlanta GA 30305
Times: 2:30-6:30pm every day school is open.
Click Here to Meet Kiddos Team: Kiddos is owned by Lara Cornett, who's only job is making sure the Kiddos in our After School and Summer Camp have an awesome experience! Ms. Chay (Office Manager), Ms Kelly (Rivers Director) & Ms KEdra (Asst Director) are a great team who have years of experience working with children and Love Kiddos!
Enrollment: Full Time or Daily Drop In Options!
How to Register:
((With Exception of August 12-16.)) NO SAME DAY REGISTRATION.. WE ONLY ALLOW STUDENTS TO START ON MONDAYS, You Must Register By Sunday at Midnight to Start that Monday.
Review all Kiddos policies and procedures by clicking HERE
Login or Create a New Account by clicking HERE
You will then receive an email once you complete registration that indicates your registration went through.
Text 404.821.8210 to let them know when your first day will be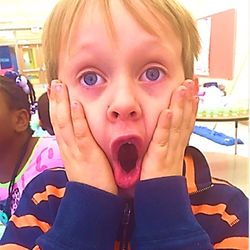 What Goes on during After School...
After the bell rings students come to the cafeteria where they are greeted with a big smile, a wide variety of snack options. Each day is broken into Snack time, Outside time, Homework Help, and Activity Choices. We also offer After School Specials, Fun Fridays and a Showcase each semester! Our days well planned out, our leaders are dedicated, our customer service is stellar, ratios are 1 to 15, our students are the best AND our After School teachers are energetic, trained and love their job!
CHECK OUT OUR SAMPLE CALENDER!
SNACK TIME: We provide a wide variety of prepackaged snacks for students to choose from each day!We make snack time an enjoyable time to relax and socialize with friends and Kiddos teachers.
HOME WORK TIME: Smart Club is an hour each day offering students time to do homework, study or read. We set clear standards and expectations for students so they are encouraged to do their best. While we cannot guarantee accuracy we can guarantee to create an atmosphere that encourages responsibility, confidence, hard work, patience and independence. Teachers are on hand to answer questions, review and make sure our standards are met. SMART CLUB goes above and beyond homework time.
ACTIVITY CHOICES: Each day your student will get to choose between 4 activities choices! Every day is different! We always offer a variety including sports, Creative Writing, Science, Drama, Nature, Art, Dance, Gymnastics, Music and more!!!
SPECIALS: We love finding things kids REALLY love and making into a long term skill or project! From Super Hero Club and Fashion
Design to Flag Football and our Young Adults club for 5th graders. Each semester we offer long term Specials that meet once each week during after school!
FUN FRIDAYS: Our Fridays are ALWAYS something to look forward too! We like to mix it up with our Kiddos traditions, favorites and love bringing in new ideas! From our Spanish Celebranos and Fort Building to our Holiday Restaurant and Newspaper Day Fridays are not an event to be missed at Kiddos!
SHOWCASE: Everyone in after school participates in our Showcase each year as we believe the public speaking, sharing and working hard as a team supports our mission to promote independence, confidence and community! Allowing parents, friends and families to check out our AWESOME Kiddos on stage is some thing we look forward to every time!
KIDDOS @ RIVERS RATES
Full Time Tuition for 2019/2020 SY:
1st Child: $1750 per semester | 2nd Child: $1250 per semester | 3rd Child: $500 per semester
We offer a 5 month Fixed rate of $350/month for the 1st child, $250 for 2nd child, $100 for 3rd child. *Pre-K Students pay an Additional $30/month towards Assistant Teachers
We Auto charge the card on file in full on the 15th of each month. Any declined cards will result in $25 fee and child cannot return until updated card is placed on file. If there is a financial hardship Kiddos must be contact in advance of charge to avoid penalty. NO CASH OR CHECK.
Drop Ins:
1st Child: $25/Day | 2nd Child: $15/day | 3rd Child: $5/day
*Pre-K students pay additional $5/day toward Assistant Teachers.
Drop Ins will be tallied at the end of each month. An email notice will be sent letting you know the total due. Then you the system will auto charge the amount due to the card on file on the 10th of each month. Any declined cards will result in $25 fee and child cannot return until updated card is placed on file. If there is a financial hardship Kiddos must be contact in advance of charge to avoid penalty. NO CASH OR CHECK.
There is a $20 Registration fee that is broken into $2/Monthly fee for Drop Ins.
Long story short , we split the reg fee up as our TECHNOLOGY doesn't offer the flexibility we need for DI and this change allows system to handle.
Pre-Kindergarten Tution: We welcome all Pre-K students who attend E. Rivers to join Kiddos After School. In order to maintain safety and fun environment at Kiddos Pre-K will have a separate schedule from K-5. They also have a 1 to 9 ratio instead of 1 to 15 so there is an additional $30/fee per month for full time PreK & additional $5/per day for daily Drop Ins.
SCHOLARSHIP AND CAPS PROGRAM
We are a CAPS provider which is Subsidized child care offered for Georgia families. Some requirements include working more than 24 hours and meeting maximum per household max income requirements of up to $40,000/annually. http://dfcs.dhs.georgia.gov/
SCHOLARSHIP APPLICATIONS FOR SPRING 2020 ARE OPEN! WeAll scholarships must be submitted by Sunday, December 22. If not currently enrolled you must fill out online registration AND scholarship application. CLICK HERE TO APPLY