UPDATE as of Morning of August 18
PLEASE EMAIL TO SEE WHAT SPACE IS AVAILABLE: having time to update this message. Please email us to get more info and see if spots still remain.
EMAIL LARA@KIDDOSATLANTA.COM FOR INFO.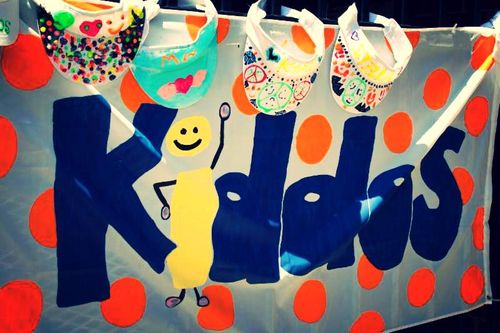 Kiddos  priority is the safety of our kiddos, teachers and their families.
We know times are weird, and our goal is to make sure your kiddo feels like a KID, doing kid things, with other kids all with minimal anxiety about the worlds state.
We want parents to know that while we will obviously put in steps to follow top safety guidance, we will also have a plan to keep kids spirits high and minds engaged. We plan to have between 30-50 campers at each location, broken into small groups by grades of 10-15. Each group will be self contained using their own separate spaces, equipment and teachers. Temperatures will be taken, rigorous hand washing, plus Teachers and students will wear face masks while inside (likely when outside students may remove).
Each day is broken down into several sections including study hall, activity choices, lunch, home work help & outside time. 
Study Hall: Each kiddo participates in study hall, they bring their tablet, laptop or books so they can participate in their schools online learning plan. Each Kiddos teacher will keep detailed schedule of every students online class times, assignments etc. and ensure students show up and focus. (It may seem tricky, but we had practice with this for 2.5 months when working with Piedmont hospital and it went VERY smoothly once routine is in place and had no trouble getting everyone scheduled.)
Activities: We always place special attention on enrichment activities that allow kiddos to try new things and dive into the things they love. With smaller groups we are excited to be able to do even more hands on projects!
We will monitor for fever through out day. Children, Teachers and anyone entering the space must have temperature checked.
In addition, Kids exhibiting symptoms of lethargy or cough will have to be sent home. We will use an abundance of precaution when sending kids home, and not allowing to return until symptoms have subsided.
Our Experienced (Energetic) Teachers have all worked at Kiddos during the school year, have national background checks, State Training, CPR/First aid certified, have been trained on cleaning during COVID 19 and have agreed to social distancing even when not at camp. (and are among the best teachers at Kiddos!)
Cleaning the Space: Each location was deep cleaned by professionals prior to opening for Kiddos to take over the space. We clean & disinfect the space through out the day ensuring door knobs, table tops, etc are given special attention.
Cleaning Supplies: We have chosen activities that minimize contact and that use supplies that can be easily cleaned. For example were not offering Drama or Play dough, because hard to clean those through out the day.
Cleaning Humans: Children & Teachers must use hand sanitizer before entering, and wash hands using SOAP & Water after each period (35-45 minutes), in addition to the other standard times of washing (before/after snack, bathrooms etc).
If a student or teacher tests positive for COVID-19, parents will be notified which Pod had someone positive. If your child is within the pod where someone is positive they must stay home for 10 days. *This time and rule is subject to change based on testing availability, CDC guidelines, GA infection, best practices at the time and other unforeseen factors.
RATES
Full Time Enrollment: Varies by site and Ratio | We do not offer Part Time Enroll
1st week tuition is due at registration to hold space. Card will then be auto charged 5 business days PRIOR to the start of each week. Thus Aug 31 weeks tuition is due Aug 24.
POLICIES:
Late Tuition not paid by the Wednesday prior to each week incurs $25 late fee. ALL tuition must be paid prior to service.
Cancellations require a 2 week notice. you must EMAIL info@kiddosatlanta.com, a verbal or text cancellation will not be valid. If you have extenuating circumstances such as loss of job please contact us to coordinate.
COVID related child absence: If your child is off due to them or someone in their pod testing COVID positive parents WILL NOT be responsible for tuition during that time.
Scholarships: We do offer sliding scale scholarships so please email Lara@KiddosAtlanta.com letting me know your circumstance and amount you can reasonably afford, after cutting other expenses. That will get ball rolling so we can accommodate as many scholarships as possible.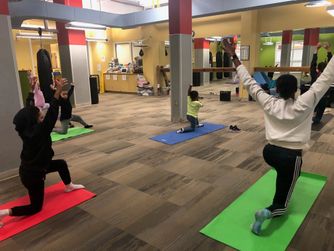 Contact Info
Kiddos Main Office:
Chay Westbrook- 404.955.3184 or Info@KiddosAtlanta.com
Kiddos Owner:
Lara Cornett- Lara@KiddosAtlanta.com