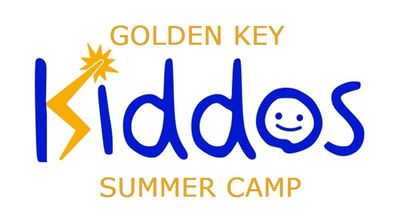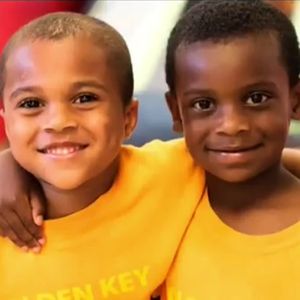 SUMMER 2018
Camp Location: Burgess-Peterson | 480 Clifton Dr. Atlanta GA 30316
Grades: Entering K-5th for 2017/18 School Year
Students: Open to Burgess Peterson Students
*ALL Other APS students pay additional $100 for the 5 weeks
Camp Dates: May 29th to June 29, 2018 (5 Weeks)
Camp Hours:
Before Camp 7:30am - 9am
Camp Day 9am - 3pm (must be present during this time)
After Camp 3pm - 6:30pm
Enrollment Type: Must register for ALL 5 Weeks (max 3 days missed)
CHECK OUT WHAT GOES ON DURING THE DAY GOLDEN KEY KIDDOS CAMP...
Golden Key Kiddos Camp is a 5 week Summer Camp Program designed to improve Literacy and Real world preparedness that's fun and high quality. Each day is broken into 6 periods. 3 Lit Rotations ( Live Lit, Literacy for Life & Take Action,) 2 Activity Choice periods and 1 group read period. Not to mention we have the best team of Kiddos and Golden Key Directors & Counselors!
SCHEDULE
7:30-9:00: Before Camp
9:00-9:20: Pep Up- Whole Camp has a fun Pep Rally celebrating each other!
9:25-10:05: LIT ROTATION - Period 1
10:10-10:50: LIT ROTATION- Period 2
10:55-10:11:35 ACTIVITY CHOICES- Period 3
11:40-12:00 Lunch (PEANUT FREE!)
12:05:-12:55 Free Play
1:00-1:20 LIT ROTATION - Period 4
1:25-2:05 ACTIVITY - Period 5
2:10-2:45: GROUP READ- Period 6
2:45-3: Carpool - Recap & Camp Day Pick Up
3-6 After Camp - Activities/Enrichment
CAMP DAY (9am-3PM)
The camp day begins at 9:00 am. After being signed in, Campers will begin their fun filled day with a morning Pep Up designed to acknowledge campers and get excited about another day. After that we have a day packed with Lit Rotations, Activity choices and awesome experience. We always welcome parents to join us anytime. We encourage you to come in the 1st day of camp to meet the crew and see what we are all about!
EXTENDED DAY (BEFORE 7:30am-9am, AFTER 3pm-6:30pm)
Extended Day offers before camp complimentary from 7:30 am - 9:00 am and allows your camper to stay after camp from 3pm until 6:30pm for an additional fee. In the morning, campers will begin the day with free time. We offer crafts and free play in the gym or outside. After Camp is a great time for unwinding from a busy day. The campers will be given a snack and there will be activities and games planned.
ACTIVITY CHOICES
There are two, 40 minute, activity periods during the camp day and 2 more in the afternoons. campers will all come together during this period, to hear which six activities are offered each activity period and choose what they want to do! These are not divided by age only by "choice"
Activities include: Sports, Science, Theater, Music, Tumbling, Art, Cheer, Talent, Creative Writing, Nature, Jewelry Making, Lots more sports, Yoga, Board Games, Wrestling, Dance, Reading, Gardening, Service, Sing It, and Backyard style Water Play on Fridays!
LIT ROTATION 
Each camper will be assigned a LIT group based on age and abilities. (LIT short is for Literature). Everyday each group will attend Live Lit, Literacy for Life, & Take Action.
Live Lit - Performance based literature period that will focus on reading comprehension, self confidence, creativity and increase love for learning. LIT Groups will use books such as Fables and create skits, songs, poetry and have a chance to share at end of Camp with parents!
Literacy for Life - This period will focus on increasing individual campers reading skills including site words recognition, speeding up reading, vocab words and other specific pieces to help improve ability to read, write and understand literature.
Take Action- This period will involve moving a lot! It will reinforce each LIT groups Literacy for Life lesson and make it 4d. Using interactive games in the gym or outside kids will not just see the lesson it will be brought to life and allow additional opportunity to record to memory!
MEALS
Campers can sign up to receive a FREE breakfast and/or Lunch provided by APS or bring their PEANUT FREE lunch everyday! Counselors and campers eat their lunch in the cafeteria. We provide lemonade and water (we suggest water bottles to keep kids hydrated!).